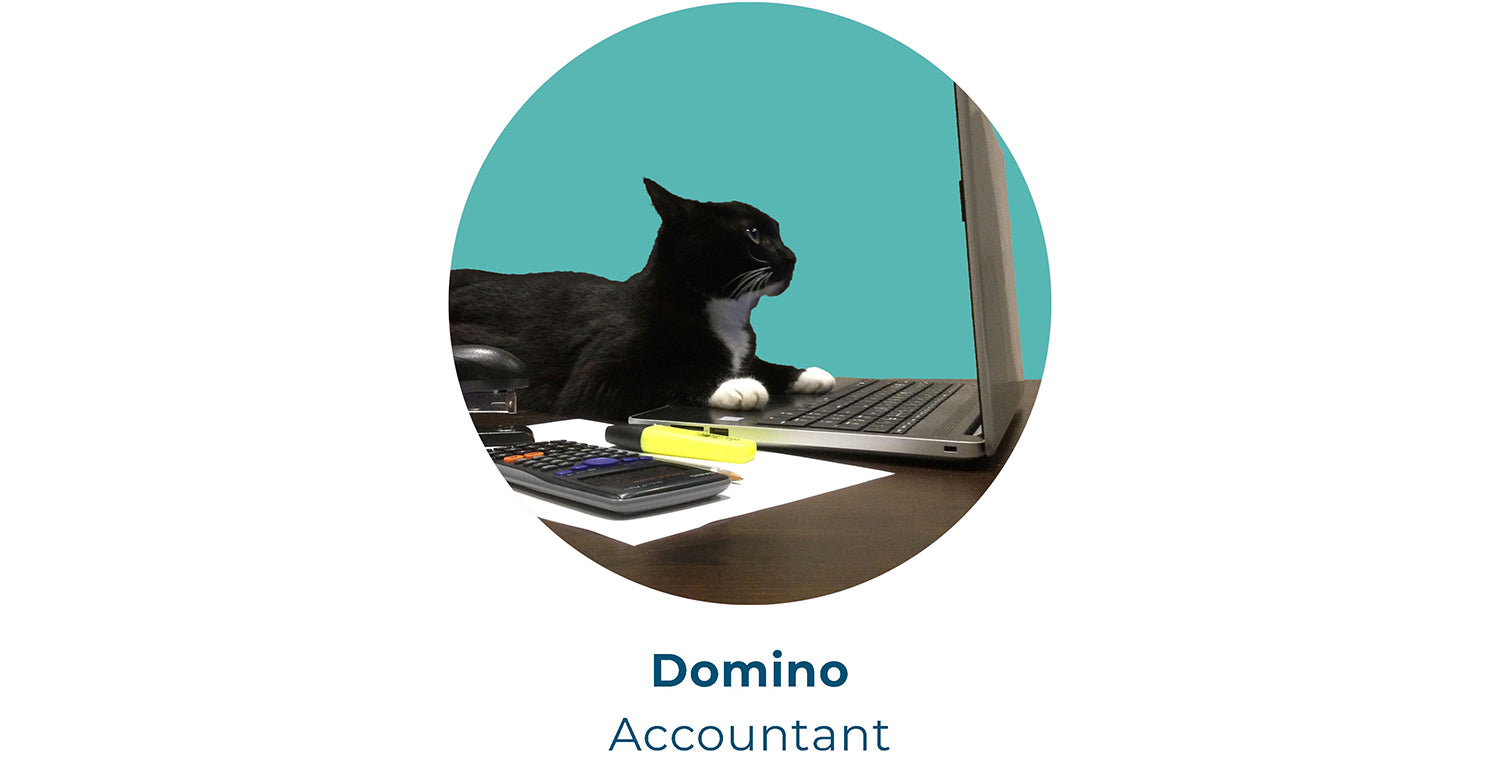 Hi, I'm Domino and I'm in-charge of the numbers around here.
I am a 3 year old black and white British Shorthair cat.
Like most British short hair cats I am sleek and elegant. Despite my young age I am very mature and professional. I am known for being quiet but when I do speak, you will know about it. I am a pocket of knowledge and win every office quiz without question. I must have been a quiz master in one of my other 8 lives.
I am currently the only cat working at smartpetshop.co.uk. This comes with many advantages such as getting the litter box to myself. These litter boxes are superior to others I've had as they have flap doors for easy access. They come in 3 different colours and the lid is detachable making them easy to clean.
Like a good accountant I am all about those savings! So I make the most of the multi-buy offers we have on consumables here at smartpetshop.co.uk. The best offers for me are the ones we have on cat litter bags and and litter liners.
Buying in bulk saves me both time and money meaning I have more money to spend other things that are important to me - like cat snacks! As I am serious in my role as an accountant at work, I like to let loose and try and have more fun at home. I put my favourite nibbles into the rocking treat dispenser and chase it around batting to release treats, this keeps treat time exciting and interactive.
Me and the Mrs welcomed our twin Kittens, Coco and Cadd earlier this year so are always looking for ways to keep them entertained and getting plenty of exercise. They love the Cat Play Tunnel; it encourages their natural hunting instinct and keeps them busy for hours!