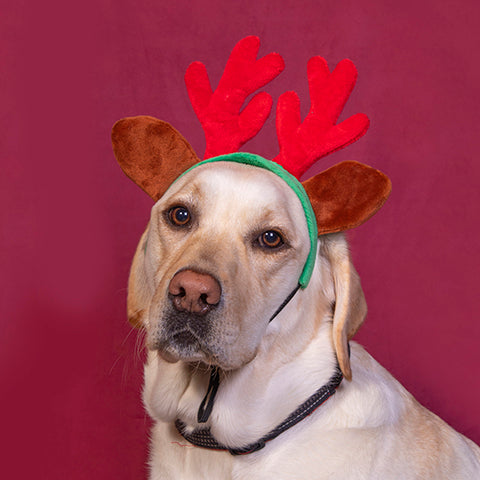 Welcome to the final Smart Pet blog of the year! This is just a short one to remind all of you amazing pet owners what NOT to give to your furry friends over the festive period. The last thing any of us want is an unnecessary trip to the vet. Below, we've listed all of the Christmas foods that are toxic to dogs:
Stuffing: Stuffing contains onion and sage, both of which are harmful to dogs.
Mince Pies: Dogs are unable to consume grapes or sultanas, so mince pies are off the menu for your canines this Christmas.
Nuts: To name any a couple, Macadamia nuts and chestnuts are both toxic to dogs.
Christmas Cake: Similar to mince pies, Christmas pudding and cakes contain raisins and sultanas.
Blue Cheese: As blue cheese is basically mould, it is very harmful for your dog. Other cheese that do not contain mould are fine (in moderation, of course).
Xylitol: Most commonly found in chewing gum, xylitol is extremely poisonous to dogs across all breeds and can have fatal effects. Other products that contain xylitol include flavoured water, jam/honey and other confectionary. Even some peanut butter brands have xylitol in their products so always check that label!
As pet owners we're all guilty of over-treating our pooches but at this time of year, it is very easy to accidentally give them the wrong thing. Lets all be extra careful this Christmas but don't forget to spoil the pets rotten!
Merry Christmas and happy New Year from all of us here at Smart Pet!