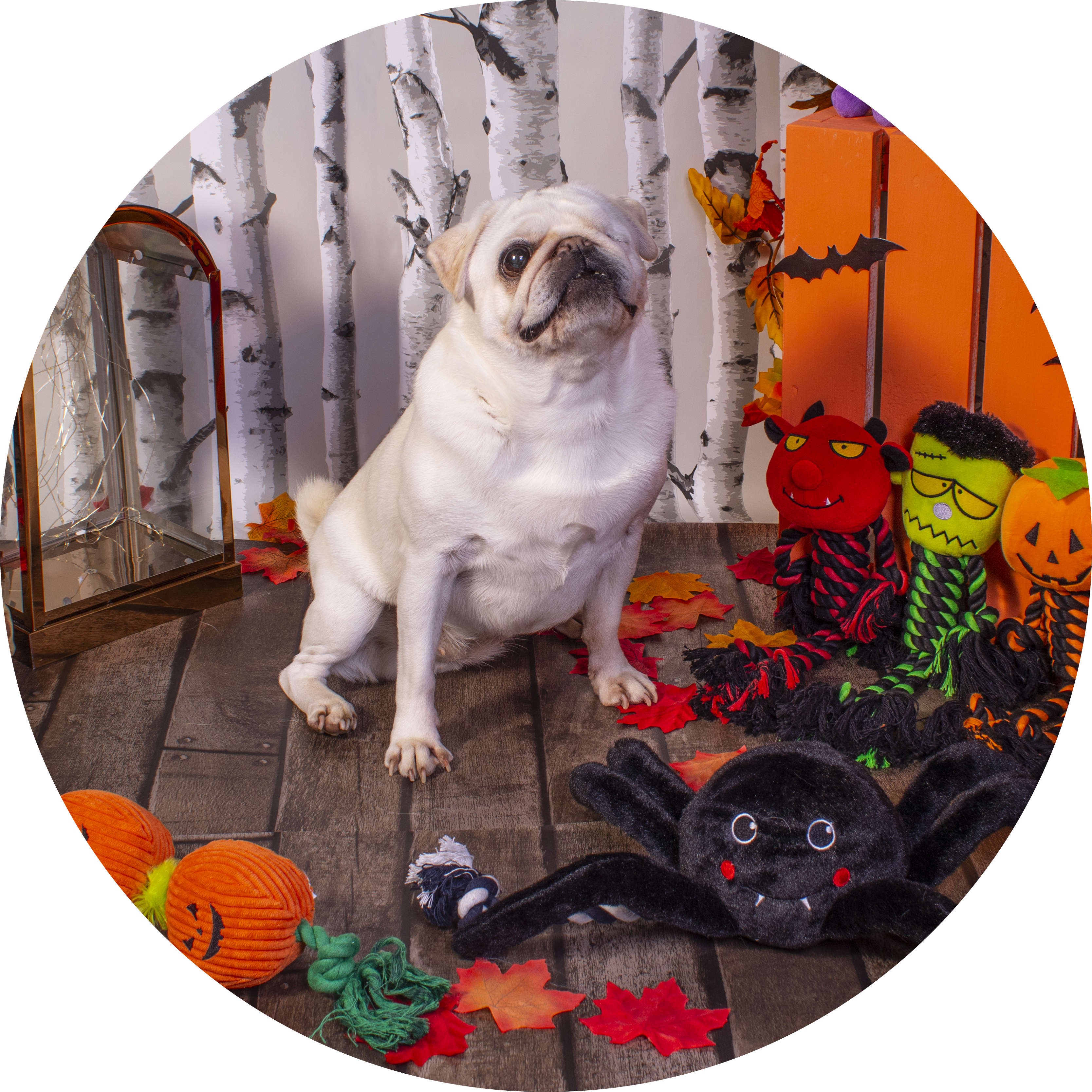 Spooky season is fast approaching, and we've been busy adding more tricks and treats to our store for your pet to enjoy this Halloween. This particularly frightening holiday can be quite scary for humans and pets alike, so we've put together a bit of info that will help keep your pooch safe, calm and relaxed.
Most dogs are cautious by nature, especially around people they do not recognise. Although they are inquisitive, they can appear nervous when meeting a stranger. Seeing people walking around dressed head to toe in costume will not help with their anxiety, especially when those costumes are deliberately meant to be terrifying! Most Halloween events (including parties and trick or treating) take place in the evening when it's darker, so we have found that it is beneficial to take your dog out for their walk during the daytime. That way you can avoid any unwanted frights for you and you pup!
Our question to you is, have you ever seen anything cuter than a puppy in a costume? The answer is absolutely not, nothing even comes close. However, while the novelty of this idea is good, it can also be quite troubling and often traumatic for your pet. Unlike humans, dogs don't really wear clothes so putting them in costume can be rather uncomfortable. There are a lot of pet-friendly costumes available out there that are made with your pet in mind, ensuring maximum comfort without them feeling restricted in anyway. Like people, dogs and cats are prone to overheating so it is extremely important to remember not to dress them in thick items of clothing for long periods of time.
With all the trick or treating going on, there will be a lot of chocolates and sweets in circulation that may be easily accessible by your pooch. This section will be a reminder of the types of sweets that are toxic to most animals. Harmful sweets include:
Chocolate
Sweets with paper around it
Sweets or chewing gum containing xylitol
Grapes and raisins
Nuts
Make sure to keep an eye on them to avoid an unwanted trip to the vet.
With all of these things in mind, it's essential to keep your pet feeling safe and relaxed throughout this spooky season. What better way to do that then by spoiling them with lots of Halloween themed toys? Honey was lucky enough to play with them before anyone and she can confirm that they're heckin' spooky but also heckin' snuggly!