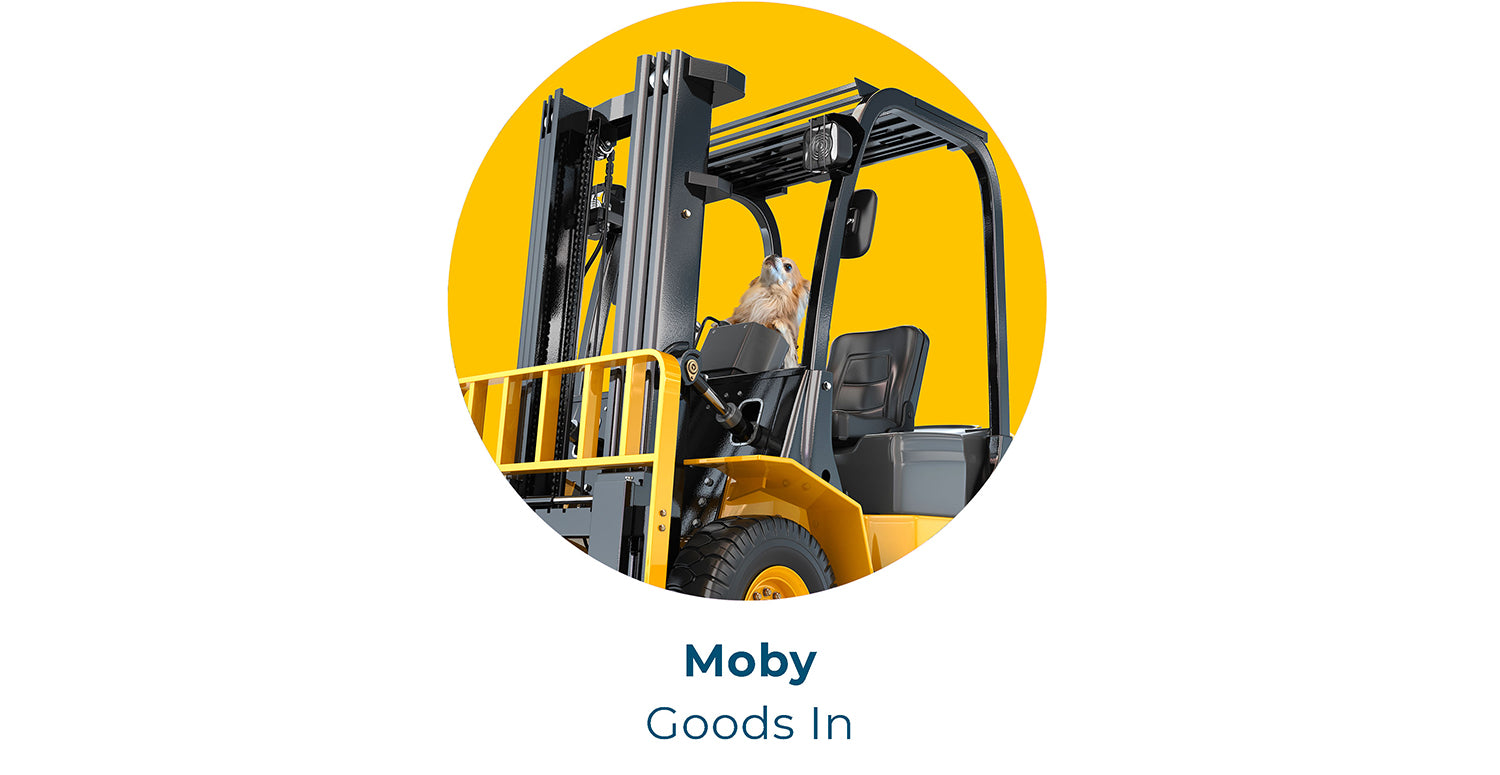 Moby is a 6 year old long hair Chihuahua.
He is a trusty warehouse worker and recently obtained my FLT license!
No one really knows what mysterious Moby likes to get up to in his spare time, he arrived one day in a forklift truck and the rest is history. All we know is that he gets a lot of use out of our bio-degradable poo bags. He takes a Pallet at a time, A real friend to the environment.