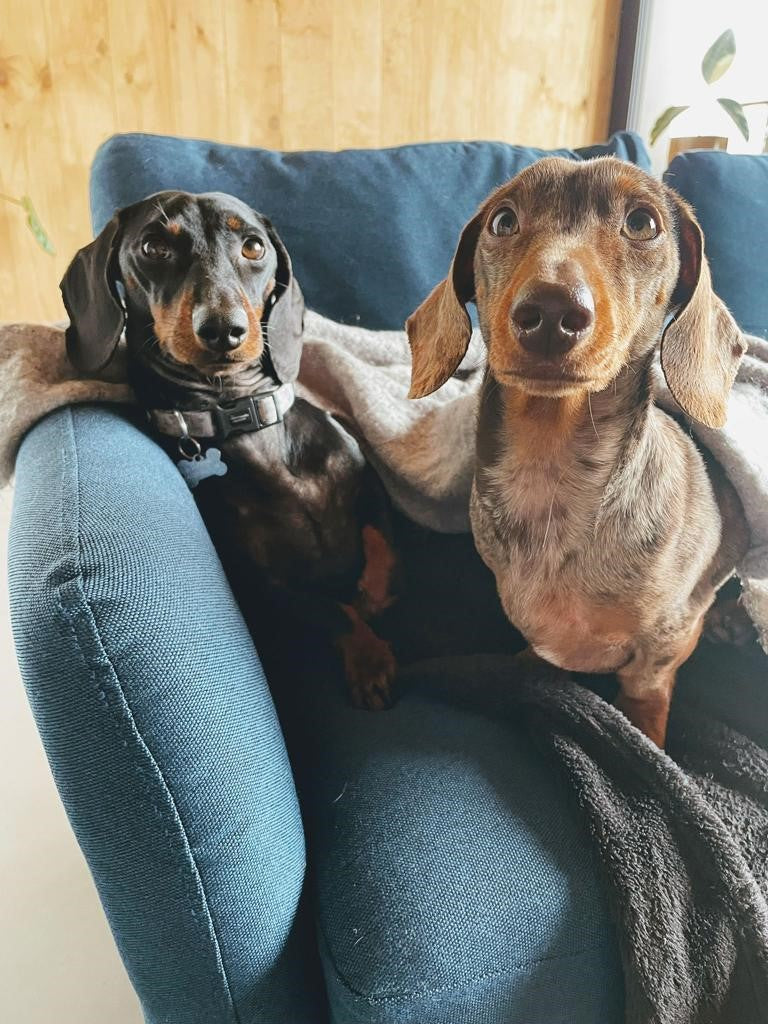 What does my dog do all day whilst I'm at work?
You're not alone if you have wondered what your dogs get up to when you go out. Maybe you have purchased a dog camera so you can have a secret spy on them! 
-Sleep
You probably won't be surprised that your dog sleeps for the majority of the time whilst you are out.
Dogs sleep for 50% of their day and a substantial amount of time spent awake but relaxing in their bed. With this in mind it's important that they have somewhere safe they can rest. 
At Smart Pet Shop we have a large dog bed selection from calming dog beds, fluffy dog beds, Extra large dog beds. 
Why not treat your dog to a new comfortable bed to sleep in whilst your pets at home?
If your dog stays in a dog crate whilst you are out you can add a dog crate mattress or one of these comfy waterproof dog beds which are available in various sizes.
The waterproof dog beds can also serve as a portable dog bed. Their light weight and handle makes them easy to transport and make the perfect dog car bed.
-Going to the toilet
If your dog is still in training they might have an accident or two whilst you are out. 
To make sure your dog doesn't ruin your favourite rug make sure that you put down some pee pads. These puppy training pads are handy to keep in the cupboard even when your dog has grown out of them, you never know when you'll have to be out the house for a few extra hours! 
-Look out the window
Many pooches like to sit and wait for their owner to get home. Or lust at going outside for their daily walk.
 Dogs love human interaction so they do long for you to come home. That being said we can't be at home all the time to snuggle our pets (even if we want to) 
-Playing with their toys
Your dog may play with their toys whilst you are out. To keep them entertained for longer why not get them an interactive dog toy as a boredom buster? Such as a puzzle feeder for dogs.
Or this Hedgehog Snuffle Toy where you can hide the treats in the loops and your dog will enjoy hunting them out!